Welcome to join our team!
---
Contacts
PKC Group Lithuania UAB
J. Janonio g. 4
LT-35101 Panevezys
Lithuania
Tel. +370 45 444 780
Email for recruiting: personalas (at) motherson.com

PKC Group Lithuania UAB
Vilniaus pl. 10
LT-94178 Klaipėda
Lithuania
---
PKC Lithuania
UAB "PKC Group Lithuania" is implementing a training project partly funded by EU, titled as "Improving "PKC Group Lithuania" employees' competence, knowledge and skills"
See more details in the attachment:

Lithuania
* We are hiring – scroll down to check current vacancies *
PKC Group Lithuania yra viena iš didžiausių įmonių Lietuvoje, įsikūrusi Panevėžio ir Klaipėdos regionuose. Būdama įmonių grupės Motherson Group nare, įmonė PKC Group yra patikima partnerė globalioje komercinių transporto priemonių laidų gamybos srityje. Mes esame savo srities ekspertai, tad aptarnaujame klientus vadovaudamiesi plačių projektavimo galimybių bei visapusiškų paslaugų teikimo koncepcijomis, siūlome klientams pritaikytus ir ekonomiškus sprendimus.

PKC Group Lithuania is one of the largest employers in Lithuania, located in Panevėžys and Klaipėda, in the northwestern part of the country. PKC Group, a member of Motherson Group is a trusted partner in the global commercial vehicle wiring harness industry. We provide our customers, leading industry expertise with a full-service concept of design capabilities and deliver tailored, cost-efficient solutions.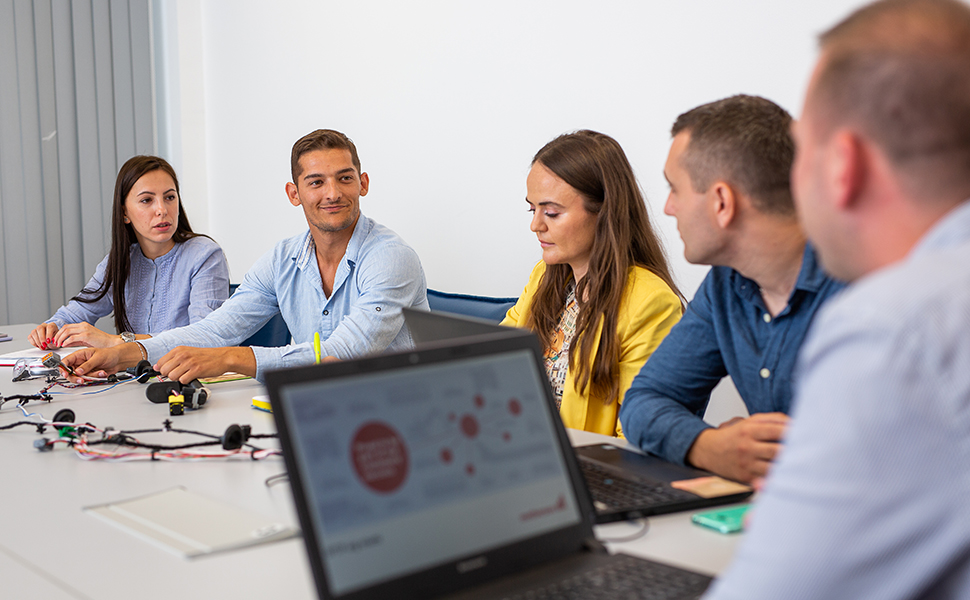 Mes tikime, kad "Kiekvienas gali pasiekti ypatingų dalykų". Siekdami aukštumų, leisdami sau svajoti ir kasdien tobulėdami pasiekėme, atrodytų, neįmanomų tikslų. Ieškome žmonių, turinčių vidinį norą mokytis ir tapti vis geresniais kiekvieną dieną. Žmonių, kurie yra motyvuoti kurti geresnius sprendimus visoms mūsų suinteresuotosioms šalims: mūsų klientams, darbuotojams, investuotojams ir bendruomenėms, kuriose dirbame. Kiekvienoje mūsų įmonės pakopoje mes suteikiame vietos tokiems žmonėms klestėti.
Kviečiame prisijungti prie mūsų komandos!
We believe "Everybody can achieve extraordinary things." By aiming high, allowing ourselves to dream and improving everyday, we have achieved seemingly impossible goals. We look for people who have the inner driver to learn and to become better every day. People who are motivated to create better solutions for all our stakeholders: our customers, employees, investors and the communities we work in. At every level in our company, we make room for such people to flourish.
Welcome to join our team!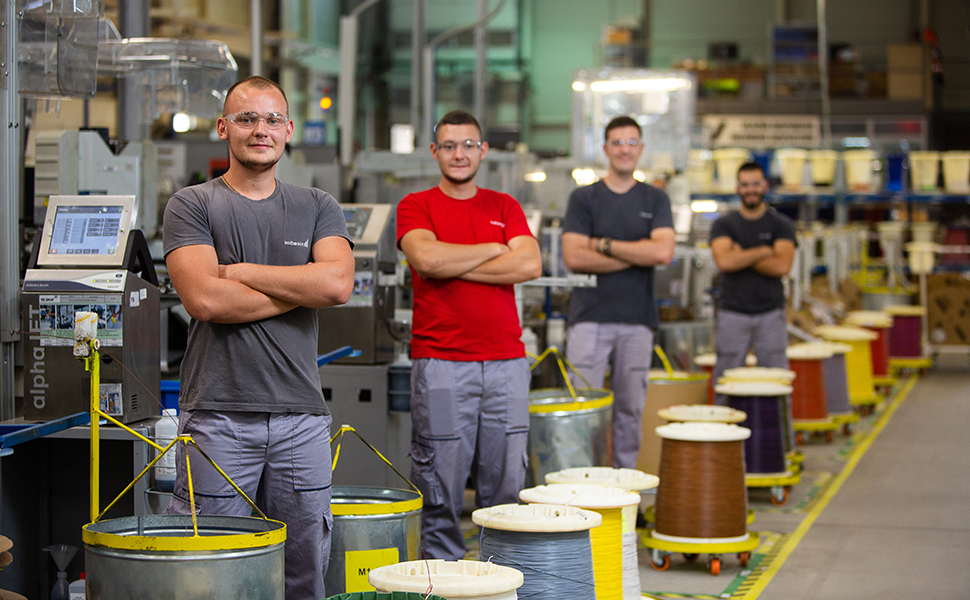 PCK Lithuania in Facebook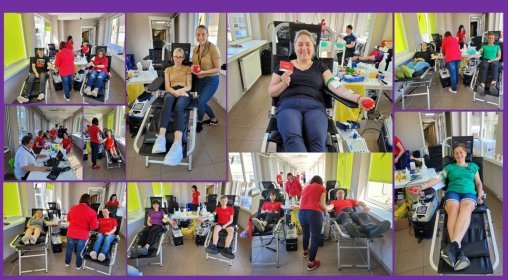 Būdami "Motherson" tikime, kad gerumui ribų nėra. "PKC Group Lithuania", pirmaujanti gero korporatyvinio pilietiškumo srityje, žengė dar vieną svarbų...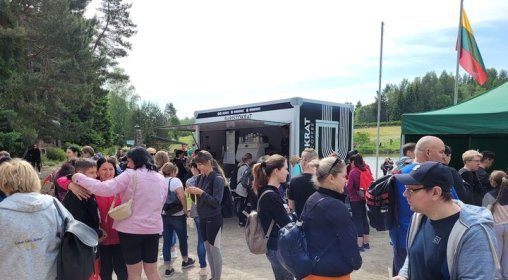 "Motherson" žmonės yra visos mūsų veiklos esmė. Birželio 10 d. džiaugėmės ypatinga diena, skirta mūsų nuostabiems darbuotojams ir jų šeimoms....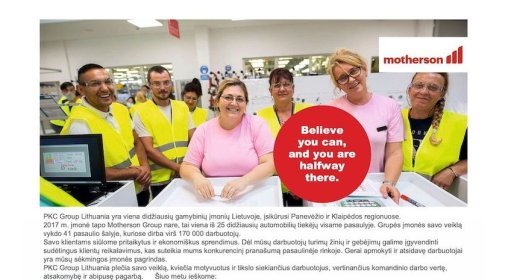 Galimybė įsidarbinti! Kandidatuokite čia: https://www.pkcgroup.com/careers/lithuania.html #pkclithuania #Klaipeda #careers2023 #proudtobepartof