Welcome to join our team!
Open application forms:
---
PKC Wiring Systems d.o.o.
Address: Šalinačka 82, 11300 Smederevo
Phone number +381 26 4150480
Mail addresses:
- recruitment/poslovi: posao.srbija@motherson.com
- communications: branka.vlahovic@motherson.com
Pozarevac plant:
Address: Djure Djakovica bb, Pozarevac
Phone number: +381600949733
Mail: posao.pozarevac@motherson.com

SERBIA
*For open vacancies scroll down – Otvorene pozicije se nalaze na dnu stranice *
PKC Wiring Systems DOO je kompanija sa sedištem u Smederevu, na severoistoku Srbije, u blizini glavnih regionalnih putnih, železničkih, vodnih i vazdušnih saobraćajnica. Kompanija je specijalizovana za proizvodnju kablovskih snopova za industriju komercijalnih vozila, posebno za teške i srednje teške kamione.

PKC Wiring Systems DOO is based in Smederevo in the northeastern part of Serbia close to the major regional road, rail, water and air traffic routes. The company is specialised in manufacturing wiring harnesses for commercial vehicle industry, especially for heavy and medium duty trucks.
In 2022, PKC Serbia expanded its operations and established a new manufacturing unit in Pozarevac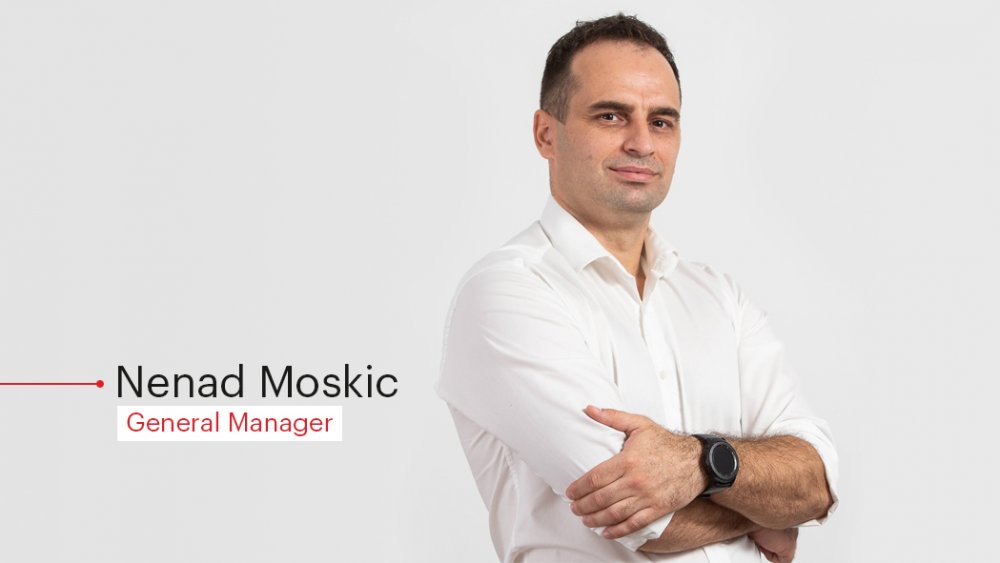 "Priča o našoj kompaniji je priča o uspehu sama po sebi. Zato smo uvek raspoloženi za dobrodošlicu izuzetno ambicioznima! "
"Our company story is the success story of its own. That's why we are always welcoming the super-striving!"
Nenad Moskic, General Manager
PKC Grupa započela je sa radom u Srbiji 2014. godine, a za svega nekoliko godina uvećali smo broj porjekata koje razvijamo, a posebno smo ponosni na naš entuzijastični lokalni tim u Srbiji koji sada ima 3.400 članova. Tim Srbije nastavlja put rasta, kontinuirano smo u potrazi za novim talentima koji će nam se pridružiti.

PKC Group started its operations in Serbia in 2014, and within a few years, the company has multiplied the number of projects the local team is diligently developing and we are especially proud of our enthusiastic local team in Serbia which now has a strength of 3,400 members. Serbia team continues its growth journey, and the local team is continuously looking for new talents to join the team.
"Od osnivanja 2014. godine, umnožili smo broj kupaca i projekata na kojima vredno radimo, istovremeno povećavajući broj zaposlenih".
"Since our founding in 2014, we have multiplied the number of customers and the number of projects we are working hard on, simultaneously increasing the number of employees".

Djordje Ziropadja, HR Manager
Program "Brige o ljudima" usmeren je na organizovanje mesečnih aktivnosti za naše zaposlene i udruživanje snaga kako bismo istovremeno radili na dobrobiti lokalne zajednice.
The 'People Care' programme developed and carried out in PKC Serbia is focused on organising monthly activities for our employees and joining forces to work for the well-being of communities as well.
"Budući da poslujemo u razvijenom industrijskom okruženju, veliku pažnju posvećujemo negovanju imidža kompanije kao uglednog, prestižnog i pouzdanog poslodavca."
"Since we operate in a developed industrial environment, we pay great attention to nurturing the company's image as a reputable, prestigious, and reliable employer."
Branka Vlahovic, Communication Specialist
Verujemo da "Svako može postići izvanredne stvari". Ciljajući visoko, dozvoljavajući sebi da sanjamo i poboljšavamo se svakog dana, postigli smo naizgled nemoguće ciljeve. U potrazi smo za ljudima podstaknutim da uče i postaju bolji svakog dana; za ljudima koji su motivisani da stvore bolja rešenja za sve naše zainteresovane strane: naše kupce, zaposlene, investitore i zajednice u kojima poslujemo. Na svim nivoima u našoj kompaniji pravimo prostor za takve ljude da se razvijaju.
We believe "Everybody can achieve extraordinary things." By aiming high, allowing ourselves to dream and improving everyday, we have achieved seemingly impossible goals. We look for people who have the inner driver to learn and to become better every day. People who are motivated to create better solutions for all our stakeholders: our customers, employees, investors and the communities we work in. At every level in our company, we make room for such people to flourish.
Bojan Gligorijević radi kao tim lider inženjeringa. Pogledajte video kako biste se upoznali sa njegovom pričom. Ovo smo mi, tim vođen filozofijom "učimo zajedno da bismo pobeđivali zajedno", što nas motiviše da nastavimo put rasta.
Bojan Gligorijevic is working as an Engineering team leader in our Smederevo plant. Watch the video to know his story. This is who we are, a team driven by the philosophy of "learn together to win together" which motivates us to pursue our growth journey.
Kristina Jovanović pridružila se timu PKC Srbija pre pet godina kao operater procesiranja i danas je inženjer Sistema kvaliteta, obezbeđujući standarde kvaliteta naših proizvoda, presudnih za uspeh kompanije.
Kristina Jovanović joined PKC Serbia five years ago as a processing operator and today is a QMS Engineer, ensuring quality standards of our products, critical to the success of the company.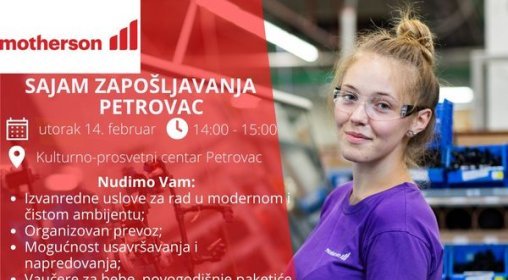 Pridruži se našem timu. - 14. februar 14:00-15:00 – Vidimo se u Petrovcu! - 17. februar 14:00-15:00 – Vidimo se u Rečici! #pkcserbia #careers2023...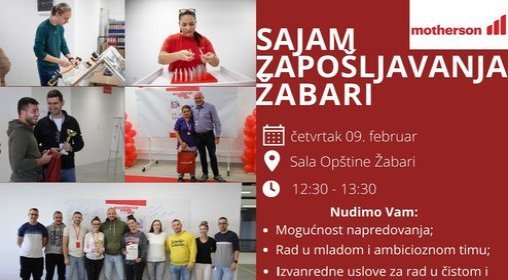 Pridruži se našem timu. Vidimo se u Žabarima! #pkcserbia #careers2023 #pozarevac #smederevo #proudtobepartof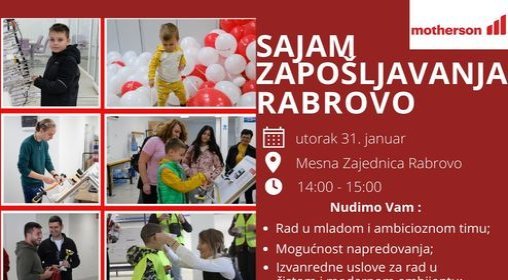 Pridruži se našem timu. Vidimo se u Rabrovu! #pkcserbia #careers2023 #pozarevac #smederevo #proudtobepartof