Sales Contact
Pawel Eberhardt
Sales, Rolling Stock
Tel. +48 508 020 104
firstname.lastname@motherson.com
Chuck Comer
Sales, North America, Rolling Stock
Tel. +1 607 324 1500 ext 320
firstname.lastname@motherson.com
---
---
Continuous growth
In 2017 Advanced Transit Manufacturing – ATM joined the Rolling Stock division
In 2019 Motherson Rolling Stock Systems GB Ltd. became part of the division
Rolling Stock
PKC Group is a global solutions provider to Rolling Stock customers for trains, trams, locomotives and metros. With manufacturing facilities on two continents and flexible service network of Motherson Group, we support our customers globally in designing and manufacturing electrical cabinets, power packs and electrical distribution systems.
Our products and applications include:
Electrical Distribution Systems (EDS)

Electro-mechanical Assy

Low-voltage control cabinets, High voltage control cabinets,

Roof - and Underfloor container, Driver desks, Pre-assembly components

Full Car length wire harness with LV, HV, Co-Ax, Fiber Optic and ethernet connectivity

High Complexity expertise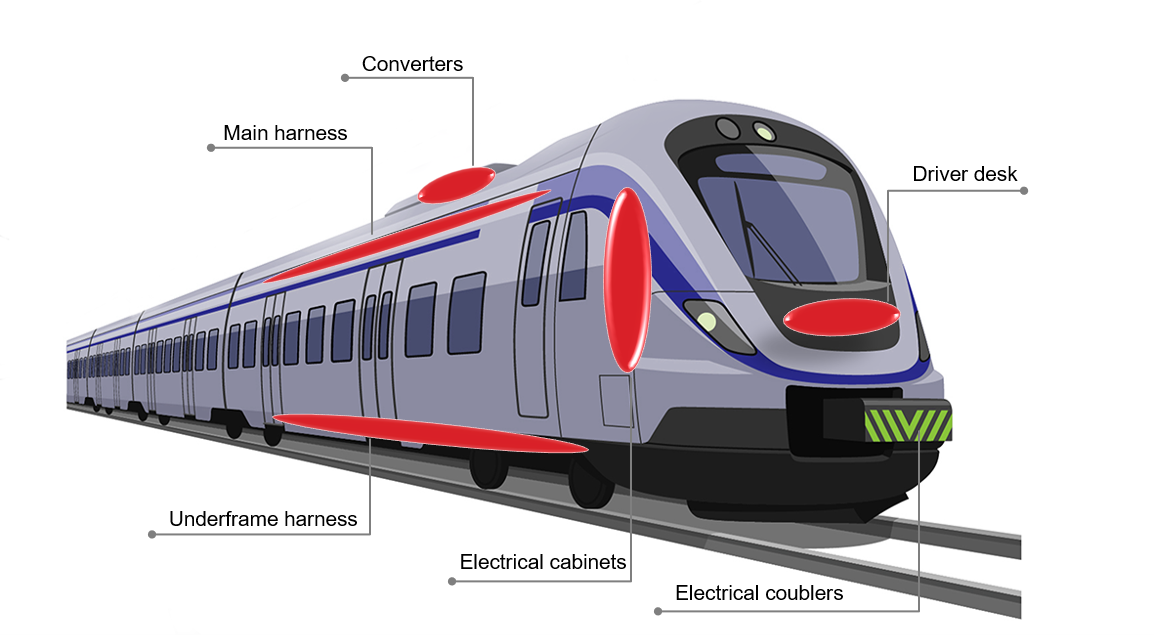 Our testing capabilities include water test station for roof and underfloor container, electrical connection tests, high voltage tests, insulation testing and functional tests in accordance of railway industry and customer specification standards.
Location certifications include:
ISO TS 22163:2017 (Poland, UK, USA)
EN 15085-2 (Poland and UK)
ISO 9001:2015 (Mexico)
Our companies specialized in rolling stock industry include:
Kabel Technik Polska Sp. z o.o

Czaplinek, Poland
Bialogard, Poland
Drawsko Pomorskie, Poland
Tczew, Poland

Advanced Transit Manufacturing – ATM

Motherson Rolling Stock Systems GB Ltd.
Motherson Rolling Stocks S. de R.L. de C.V. (MRS)